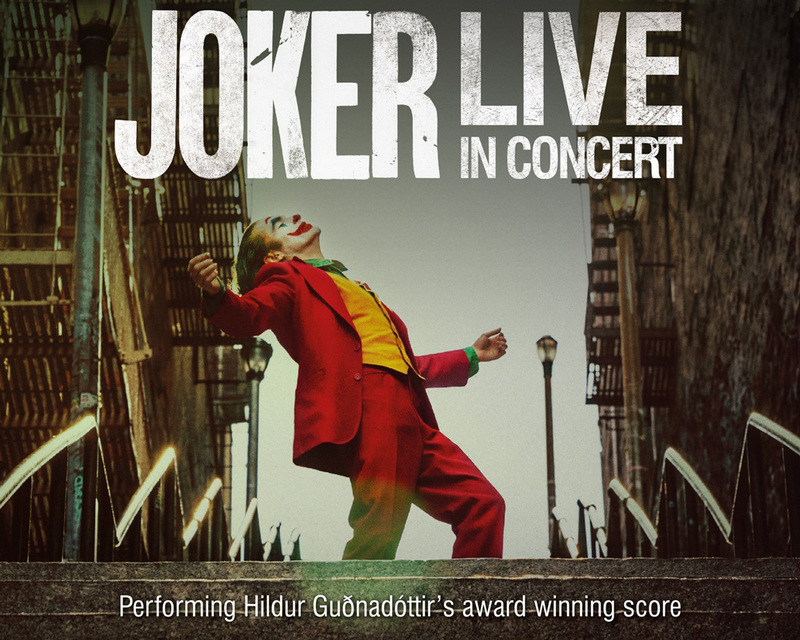 JOKER – Live in concert

| | |
| --- | --- |
| | October 10, 2021 |
| | Reykjavík |
| | Harpa |
Hildur Guðnadóttir's Academy award winning score to JOKER to be performed live to film in Harpa, conducted by Hildur's father.
Joaquin Phoenix and Hildur Guðnadóttir won the Golden Globe, Critic's Choice, BAFTA and the Oscar.
Central to the emotional journey Joaquin Phoenix's character Arthur Fleck takes throughout the movie is Guðnadóttir's beautifully haunting score. The fusion of looming industrial soundscapes with raw, emotive string-led melodies – led by a lone cello – creates melancholic shroud marked with moments of hope, which unfolds gradually to become a fever pitch of disquieting tension. HIldur's extraordinary music will be brought to life by SinfoniaNord to create an entirely new viewing experience of Todd Phillips' film JOKER and Joaquin Phoenix award winning portrayal in the leading role.
The film will be presented on a huge screen in the Eldborg hall with its original soundtrack excluding Hildur's inimitable score which will be performed by a symphony orchestra.
Hildur's success in the last few months is quite extraordinary. For her music in the TV series Chernobyl she has received Emmy and Grammy awards among many other international awards. For JOKER she has added a BAFTA and now an Oscar, the first of any Icelandic artist.
Hildur Guðnadóttir: "I'm thrilled to get to see and hear Joker in the cinema with a live orchestra. When we recorded the music, the orchestra brought such depth and detailed attention to the performances that we were all literally holding our breaths during most of the recording sessions. It was a beautiful trip. I'm so happy to get to go there again and for an audience to experience that too."