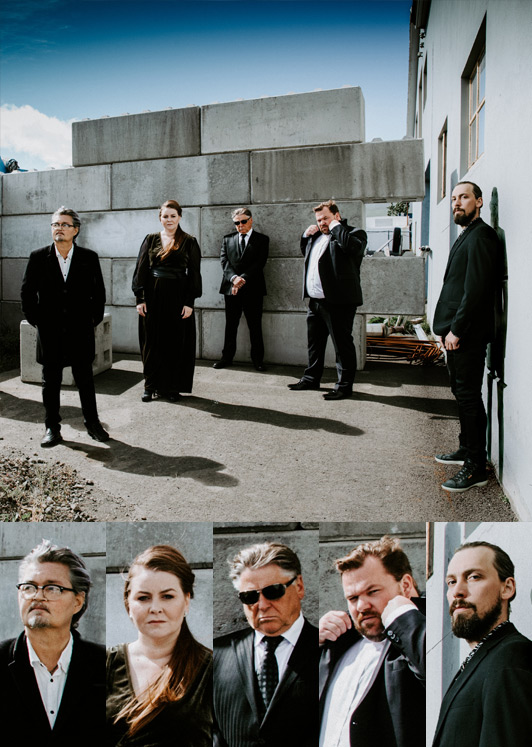 Sovereignty

| | |
| --- | --- |
| | December 1, 2018 |
| | 8:00 pm |
| | Akureyri, Iceland |
| | Google Map |
Buy Tickets
The sovereignty "Out of the Huts" is a new musical style piece by Michael Jón Clarke with Sigurður Ingólfsson's lyrics. The work is a lyrical embodiment of the changes that will be made by the nation since it begins to look more courageous than before in the future, and rid itself of links and "bracelets" of the past. There it is traced, without any direct history being discussed, a journey and mental change in a relatively short but hugely important and powerful period in a nation's life, from sovereignty to republic. Each soloist has a role that won't be revealed here but in some ways one can say that it is the nation's private conversation with itself.
The director is Michael Jon Clarke. The North Iceland Symphony Orchestra and Hymnodia support the movement with the support of students in music schools in North Iceland. The concert will be held in Hamraborg in Hof in Akureyri on the 100th anniversary of the sovereignty.
Author: Michael Jon Clarke
Performers: Stefán Jakobsson (Stebbi Jak), Þórhildur Örvarsdóttir and Gísli Rúnar Víðisson. Hymnodia, director: Eyþór Ingi Jónsson, North Iceland Symphony Orchestra, youth choir, "Revenge of the Sovereignty", and young string actors, "String Orchestra".