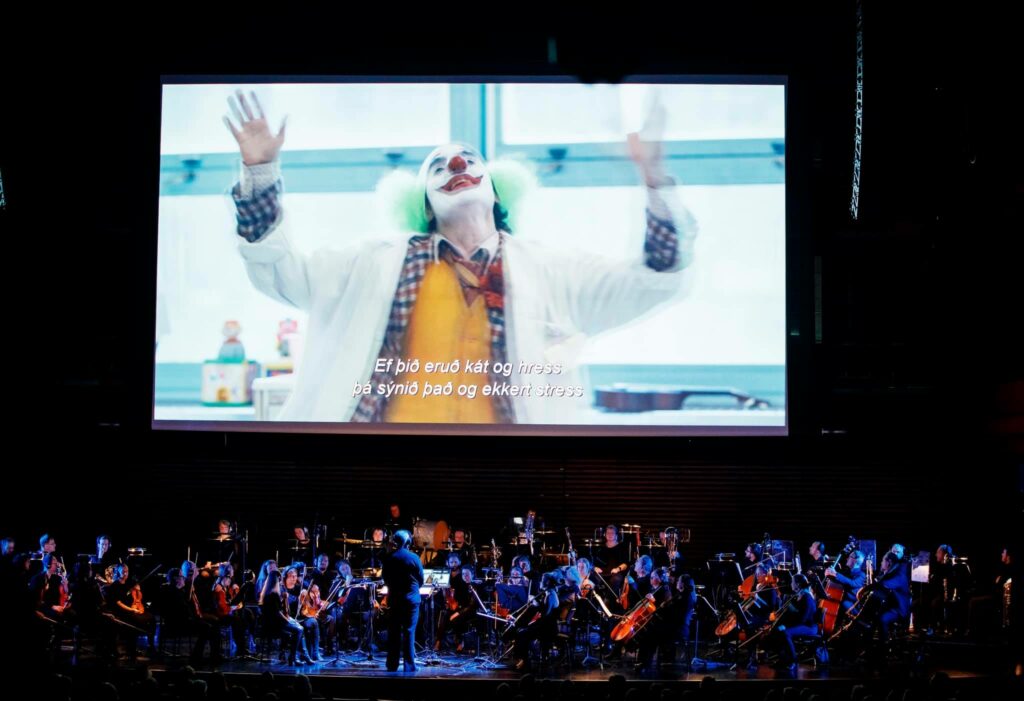 It was a sentimental moment when Guðni Franzson conducted SinfoniaNord in a live performance of the original score to the movie "Joker" in Harpa last October. Hildur Guðnadóttir who composed the music is Guðni Franzson´s daughter. She was the first Icelander ever to win an Oscar and has become a household name among the most successful film composers to date. The music to the movie is dark and ominous and the cello plays a big role in the characteristics of the soundtrack. Hrafnhildur Marta Guðmundsdóttir, principal cellist of SinfoniaNord played the solo cello at the concert and interpreted the melancholic melodies written by Hildur geniously.
The concert was well attended and the minister of culture and education, Lilja Alfreðsdóttir addressed the audience at the beginning of the concert as well as Þorvaldur Bjarni Þorvaldsson, the orchestra´s director. The president of Iceland, Guðni Th. Jóhannesson was also among the attendees. 
At the start of the concert the composer herself, Hildur Guðnadóttir appeared on the screen and spoke to the audience from Greece.