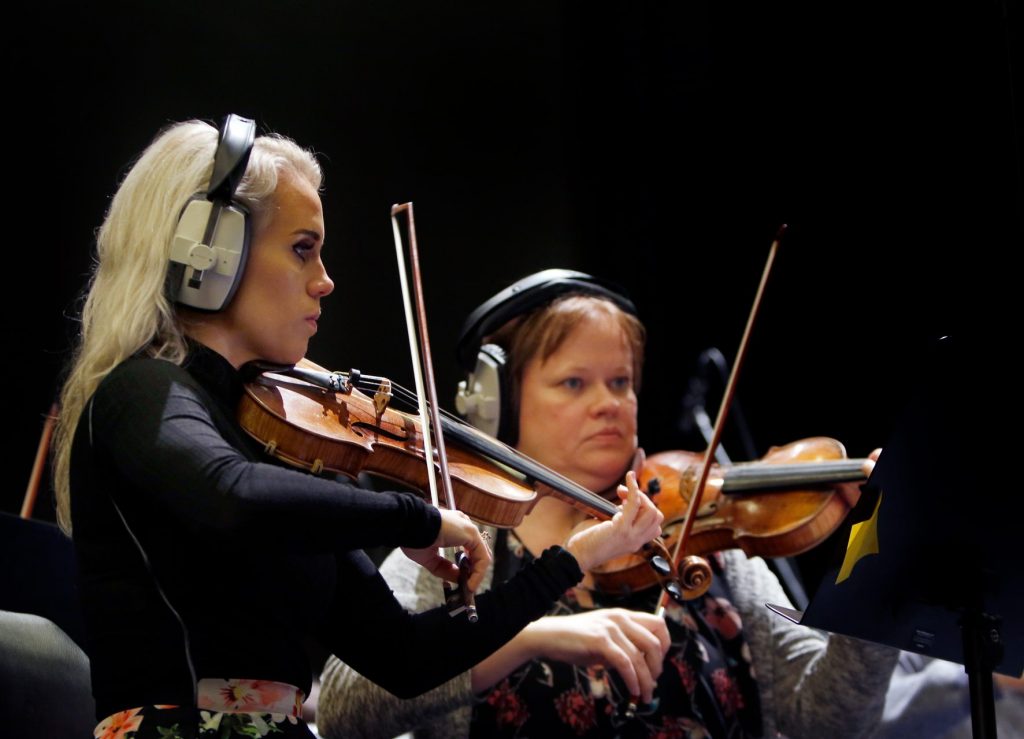 We are searching for musicians
The Akureyri Culture Society is looking to hire musicians on a three-year contract, based on projects that will be taken on by the North Iceland Symphonic Orchestra and SinfoniaNord in the period of 2019-2022.
This is a project-based contract for instrumentalist who will take part in concerts given by the North Iceland Symphonic Orchestra in the work year 2018-2019 as well as in SinfoniaNord's projects, which include recordings of symphonic film scores and symphonic services for events managers, orchestras, composers and recording managers. The extent of the contract depends on the number and nature of projects. The salary follows the collective agreement of the Icelandic Musicians Union (FHÍ) with the Akureyri Culture Society (MAk). Applicants should have a university degree in music and they will also have to audition. Instrumentalists who have over the last two work years worked on a total of 30 projects with the Iceland Symphony Orchestra, or comparable orchestras, are exempt from auditions. Those who auditioned in 2018 and where offered a contract do not need to audition again.
The auditions will be held in Hof in Akureyri and Harpa in Reykjavík. Further details on their arrangement will be presented later. Applicants will be assessed on e.g. their performance in the auditions, their concert experience, and their participation in SinfoniaNord projects over the last two work years. The deadline for appications in July 1, 2019. Queries and applications should be sent to SinfoniaNord@mak.is. Thera are no special forms for applications